How is it possible to lower the X-ADV?

X-ADV doesn't have many flaws but its seat height can be a problem for rider under 1m70...
Thanksfully, we have a lowering kit available to lower its height by 30mm. The kit is basically shorter suspension links which lower the rear suspension starting point.
Is there any additional manipulation to be expected ?
In order to maintain the overall balance of your scooter, it is strongly advised to lower the height of the fork tubes by about 2 cm.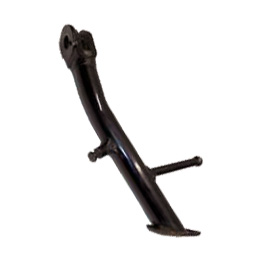 To do this, you will need to place a car type jack to support the weight of the scooter on the front and then loosen the T fork screws. Then you will lower the jack slightly so that the tubes sink into the T. Be careful not to go down too low because in this case, the front fender could come to touch during big compressions.
Once lowered, to ensure a good stability of your scooter on the side stand, it is advisable to shorten it. Two options are possible: either cut off and solder the foot higher, or replace it with the compatible Honda Integra's kickstand, which will also allow you (if necessary) to put your XADV back to its original state (for a resale purpose example, the original stand remaining intact).
Can I lower my X-ADV myself?
In the vast majority of cases, the answer is yes, you can operate the lowering of your XADV yourself from your garage. As you can see, the prerequisites are above all hardware (lowering kit, kickstand (or material for cutting / welding), tools for loosening screws and bolts, self jack and/or help for complete handling.
The rest does not enter the field of advanced mechanics but requires patience and meticulousness to obtain a satisfactory result in terms of ergonomics and safety. Do not hesitate to contact a professional if the task seems too uncertain.