Many of you ask us if a new Honda X-ADV is planned for 2023, if you have to wait to order your vehicle, if parts and accessories will change... This page will try to answer that questions, although no official information has been released by Honda (or at least that the official communications do not report a major change).
First of all, the first version of XADV was released in 2017 and was renewed in 2021, which makes a cycle of 4 years without major modification (see the page on the evolutions 2017 -> 2018, 2020 -> 2021).
We can therefore anticipate that the 2023 evolution will be light, a few small improvements at most. This will make it possible to keep the model until 2024/2025 when we can consider a real complete evolution (or a change in the Honda motorcycle and scooter ranges).
Among the questions we receive most often :
- will the new XADV 2023 have cruise control?
It is unlikely that Honda will be able to integrate a cruise control because the XADV does not have a "Ride by Wire" electronic throttle and this is the case with all Honda models that have a speed regulator.
The best solution if you want to enjoy the comfort of a cruise control is to use a Kaoko accessory, a more basic alternative is to buy a small handle trigger : it's already a real change !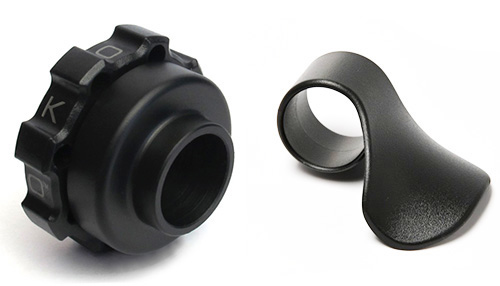 the Kaoko cruise control and a handle trigger, two elements to compensate for the absence of an original regulator
 - will there be new colors?
For Europe, yes, a new black and white "special edition" X-ADV will be available. The information that we have been able to glean here and there seems to confirm that the red and sand colors will disappear from the catalog. Shiny black and nardo gray should remain present.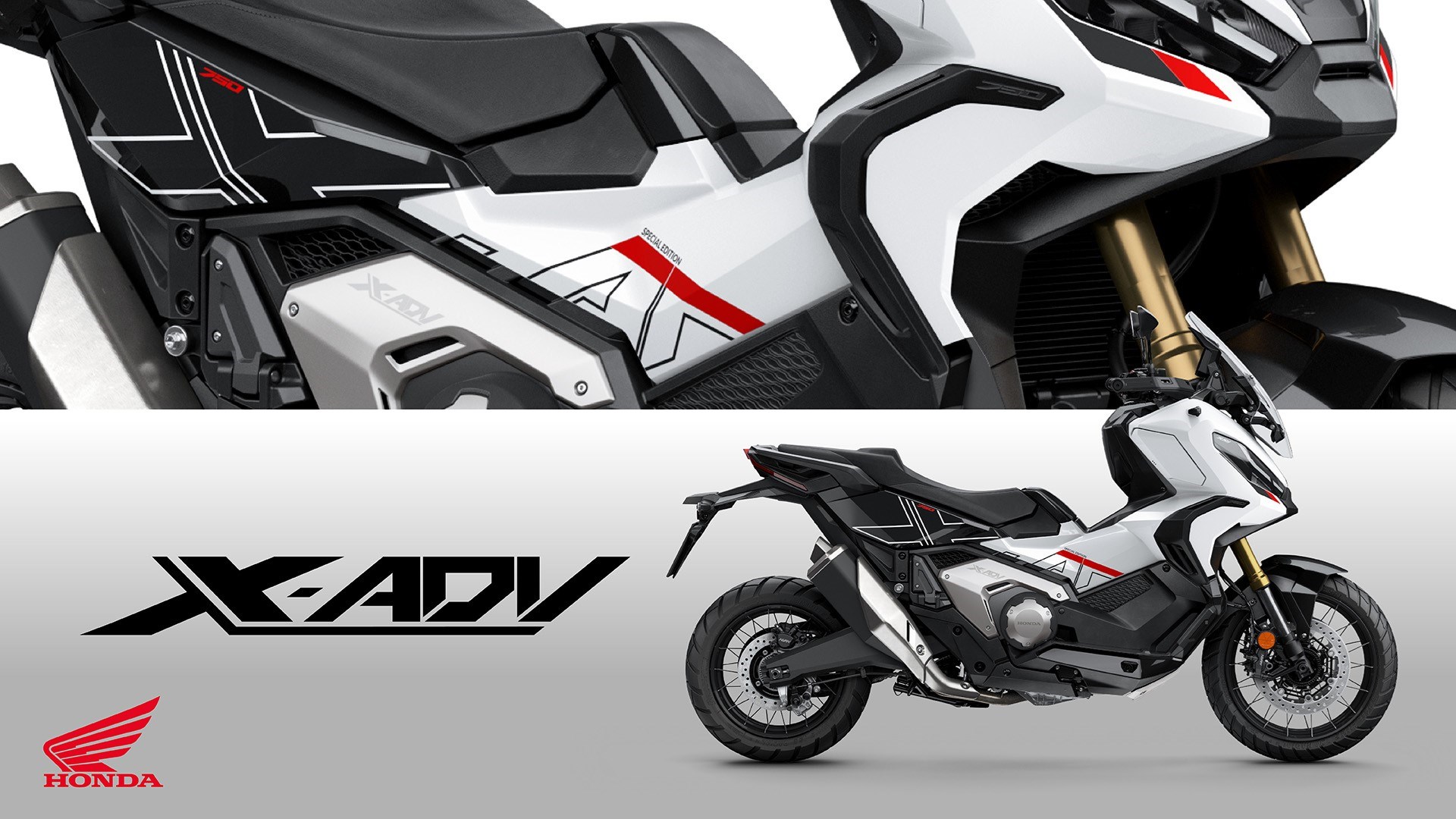 the new special edition of X-ADV for 2023
 - will the exhausts change on the XADV 2023?
The XADV will not change EU approval / emission standards so Honda is unlikely to change the stock exhaust or manifold.
Top equipment manufacturers such as Akrapovic, Ixil, Arrow, LeoVince or Mivv should therefore not review their references for the X-ADV.